HOLLTECK INTRODUCE NEW COMPANY WEBSITE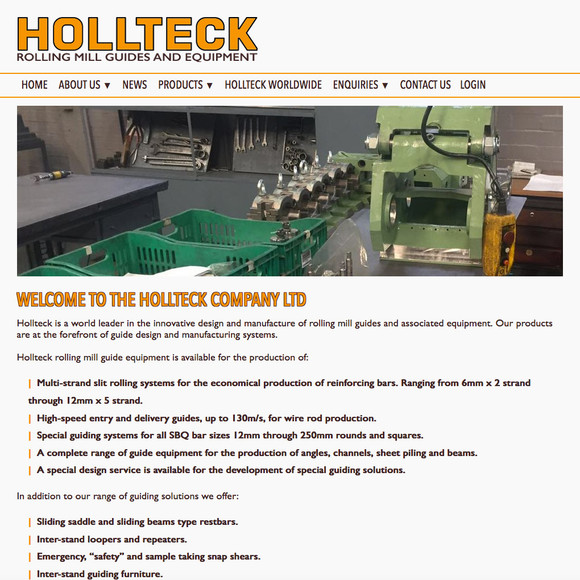 Welcome to our new company website! Together with iNET Solutions UK, we have completely renovated the Hollteck site. Our goal is to give our valued clients, and potential clients, a deeper insight into the Hollteck companies and our products.
Customers can now make enquiries through our site and upload technical rolling mill information when requiring a quotation. In addition to this, a simple, quick and easy contact form can be found in the 'Contact Us' page for customers to submit to us. Hollteck hold our clients in the highest regard and aim to respond to these enquiries at the earliest.
The Hollteck Company Ltd. is an independent, privately owned company, and has been serving the steel industry with Rolling Mill Guides and Equipment for over 40 years.
Hollteck prides itself on supplying the highest quality products, with many of these products designed specifically to suit the requirements of our clients.
We look forward to being of service to you!


Published

30/11/2017 11:46:00 AM